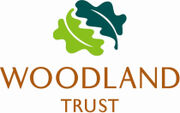 The Woodland Trust, which describes itself as "The UK's Leading Woodland Charity" has links with a number of Millennium Greens. The Trust is a campaigning group supporting and protecting woodland; a supplier of trees, especially Native UK trees; an advice centre for woodland information and a grant awarder of trees for sites and projects.
Campaign Group
Edit
The Woodland Trust campaigns for the preservation of what it considers important woodlands, so it could be a place that Millennium Greens can turn to for advice if their woodlands are threatened. The Trust also campaigns in support of woodland in general, for example, it lobied parliament in support of research into tree diseases in 2012.
Supplier of Trees
Edit
One can buy trees from The Woodland Trust; in particular, they support the growing of native UK trees by delivering them free of charge.
Advice Centre
Edit
The Trust maintains a free woodland advice centre, through its website or by phoning 0845 293 5689.
Tree Supply and Planting Grants
Edit
The Trust can give information on Forestry Commission grants and has its own grant scheme the MOREwoods scheme. Information about both of these is Here- Grants. Westley Vale were awarded a grant of 300 saplings in 2012.
More info on Trees
Edit
Ad blocker interference detected!
Wikia is a free-to-use site that makes money from advertising. We have a modified experience for viewers using ad blockers

Wikia is not accessible if you've made further modifications. Remove the custom ad blocker rule(s) and the page will load as expected.